Corrugated Fluted Hollow Coroplast Corflute PP Plastic Sheets China Factory



Product Description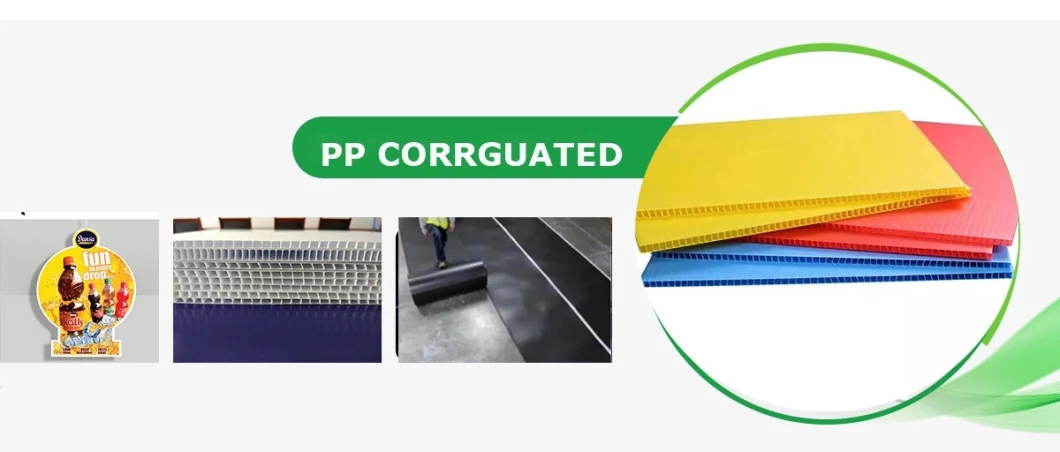 PP Material and 2mm,3mm,4mm,5mm,6mm,8mm,9mm,10mm,11mm,12mm Thickness fluted plastic sheet
Polypropylene sheet/PP sheet/PP hollow sheet/Coroplast sheet/Corflute sheet /Correx sheet /Flute sheet /PP flute/fluted board/
Corrugated sheet /PP corrugated plastic sheet/cartonplast
Polypropylene Hollow Corrugated Plastic Sheet is an extruded twin wall hollow fluted plastic sheets consisting of two flat walls
connected by vertical ribs. Polypropylene Hollow Corrugated Plastic Sheet is mainly manufactured from a high impact co-polymer
polypropylene (PP) , which can be recycling,washable, durable and reuseable etc.
Polypropylene PP Hollow Fluted Corrugated Plastic Sheet / Board has proved that it is suitable in the uses of packaging, advertising,
construction, agriculture, industry and Pharmaceutical etc.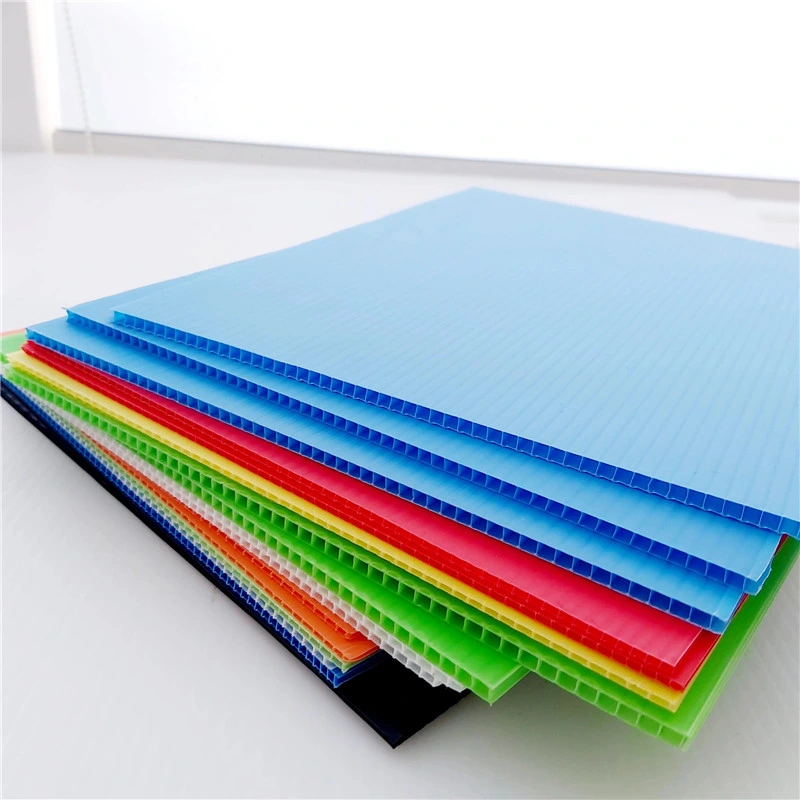 Popular thicknss with gram weight
2mm
420gsm
3mm
500gsm
4mm
750/800gsm
5mm
1000gsm
6mm
1500gsm
Features:
1.Light weight, rigid, strong and long time durable;
2.Water proof, moisture resistance, excellent weather ability;
3.Good chemical resistance, impact resistance, fade resistance;
4.Environmental friendly, recyclable, washable, non-toxic, anti-corrosion;
5.Easy to fabricate, custom-made cut shape;
6.Excellent surface for paints and inks easily, easy to print;
7.Approved for food packaging.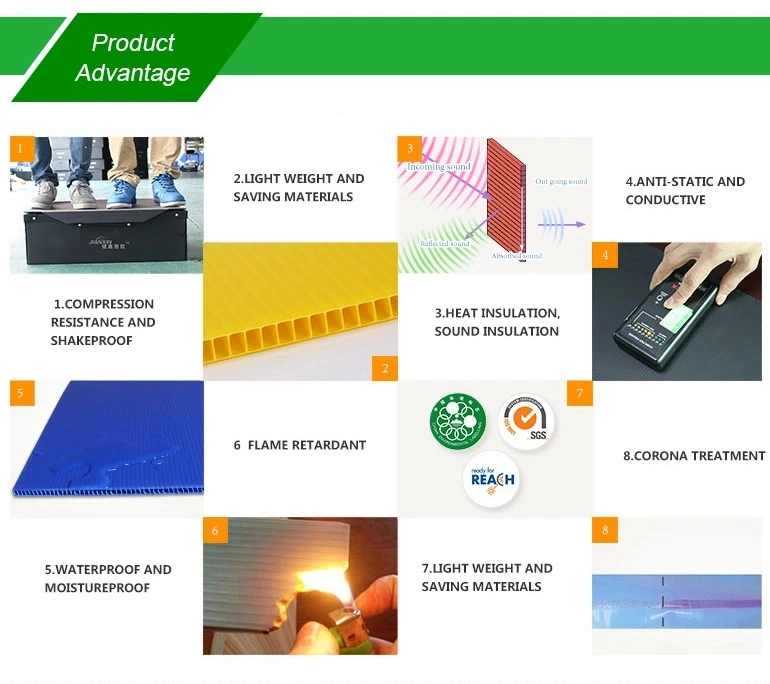 we mainly do products of PP hollow sheet, Anti-UV PP sheet, Corona treatment PP sheet.
The main products of our company are calcium plastic corrugated box, hollow lattice board, conductive hollow board, antistatic hollow board etc.
The products are mainly used in the packing of exporting vegetables, foods, pesticides, light industrial products, hard wares, building material,
they also used in the equipping of household appliance, the indoor and outdoor advertising and decoration, the decoration of the large scale
exhibitions, raw material of turnover boxes, vase bases, and the top covers for the cars etc.
PP sheet surface can be: Common, Corona Treated,Anti-Static,Conductive,UV Stabilized,etc
Name
De plastico corrugado PP
Size
4x8'(1220x2440mm); 5x8'(1524x2440mm);
1600x2600mm; 1000x2000mm etc.
Thickness
2mm-12mm
Density
300-2300 GSM
Color
white,black,yellow,blue,green,red,etc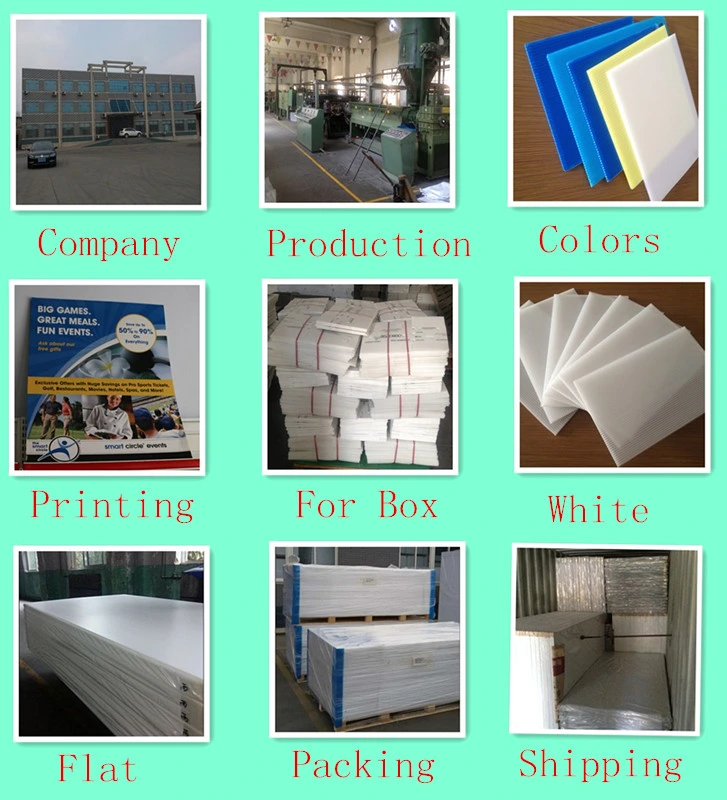 Application
(1)Advertising industry (printing, signage, etc.) -PP Corrugated plastic sheet
Before production we should confirm with the customer whether it is for packaging or for advertising:
If it is used for advertising, our factory will do Corona treatment and improve flatness during production, so that the printing effect is better.
If it is used for packaging, our factory will increase the toughness of the board during production.
Remark: More than 10mm is a double-layer hollow sheet
(2)PP Anti-UV Sheet for outdoor printing.
Anti-UV Sheet must use virgin material, add anti-UV material, so price will higher, used in outdoors will not change color, printing effect is also better.
(3)Packaging:

Turnover box, food and fruit boxes and other PP pack boxes
Requires higher toughness, bending, etc.

(4)PP layer pad pallet
Typical Sheet Sizes:
1000 x 1000 (mm) 1100 x 1100 (mm) 1200 x 1200 (mm) 1200 x 1000 (mm) 1000 x 800 (mm)
Custom Sizes Available
3mm/3.5mm/4mm/5mm 900-1500gsm
(5)PP floor protection sheet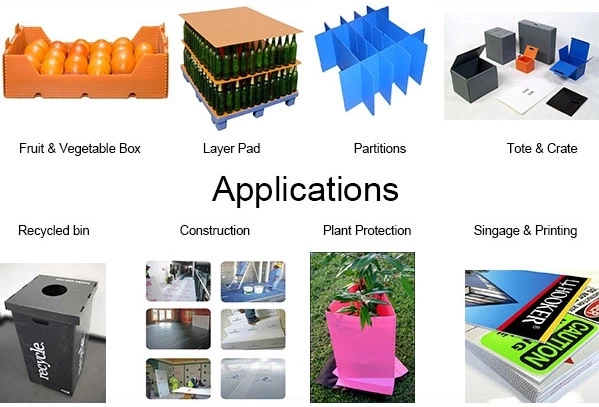 Our Company
Jinan Alands Plastic Co., Ltd. has been specialized in researching, manufacturing and selling PP corrugated sheet in China. 30 years production
experience and entirely processing system.We have 5 advanced production line,one imported from Italy,20 senior engineers, complete testing system.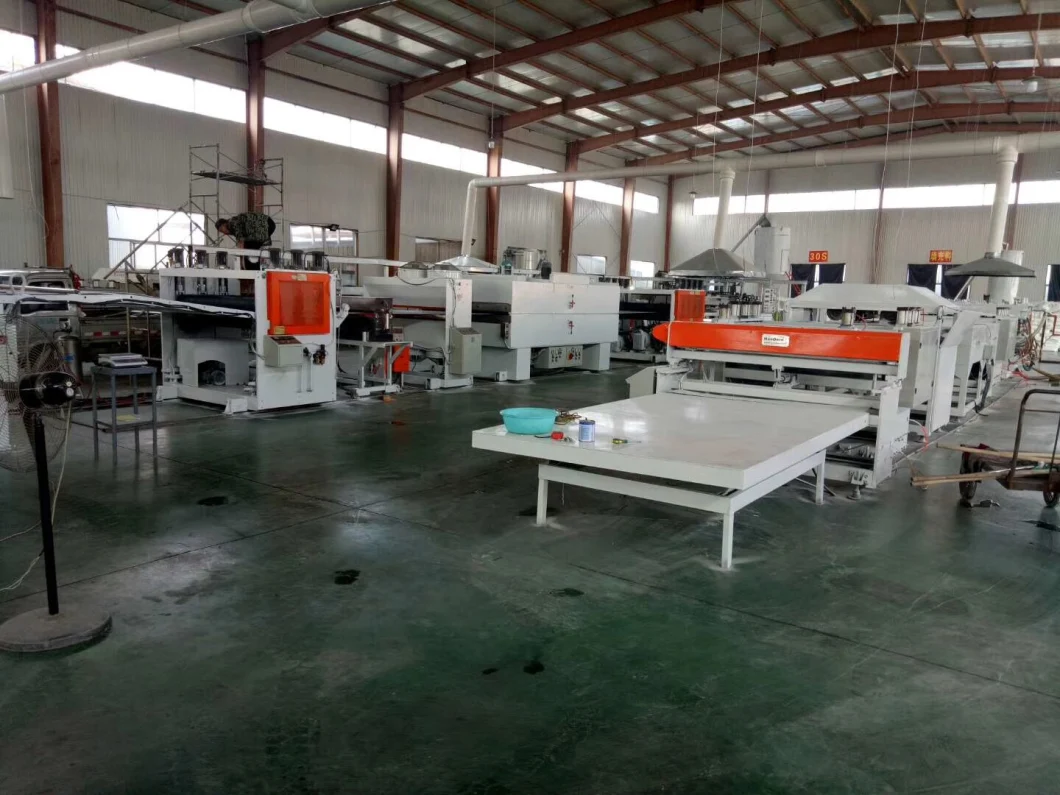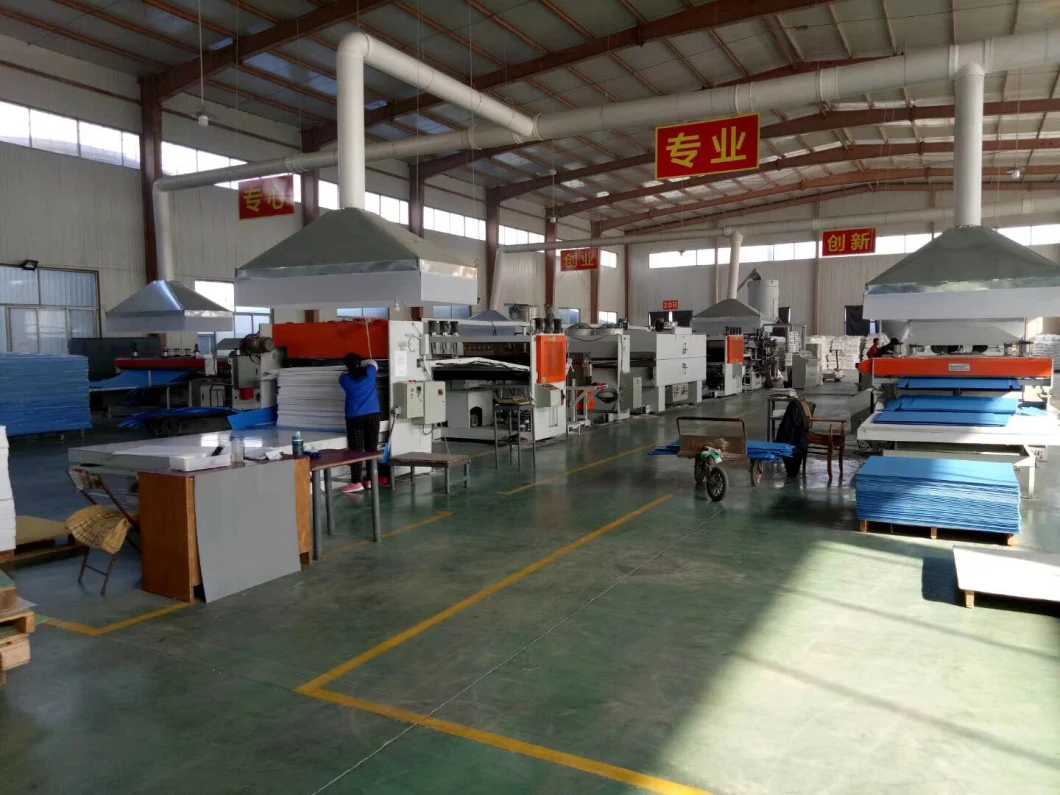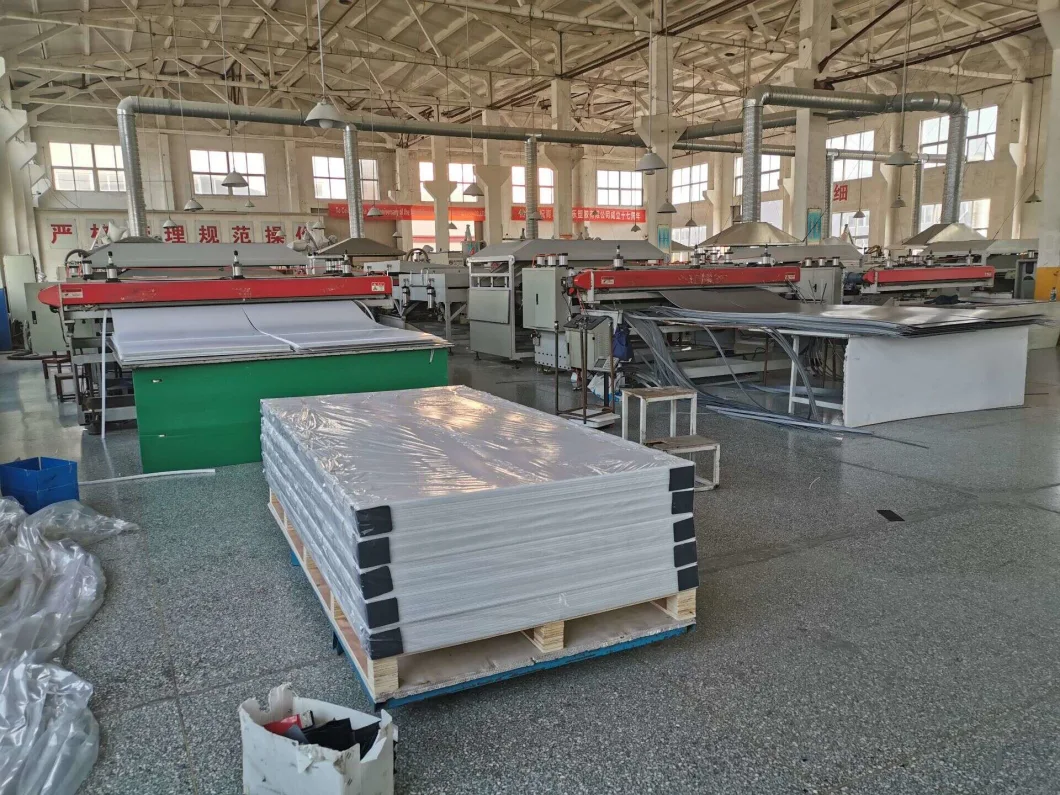 Packing
1.10-20pcs packed in PE bag
2.loading into container
Delivery
5 -15 days according to different quantity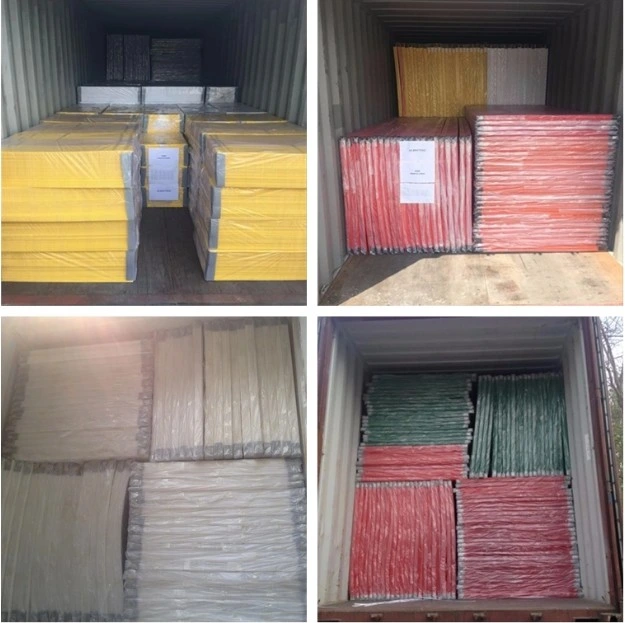 Trade show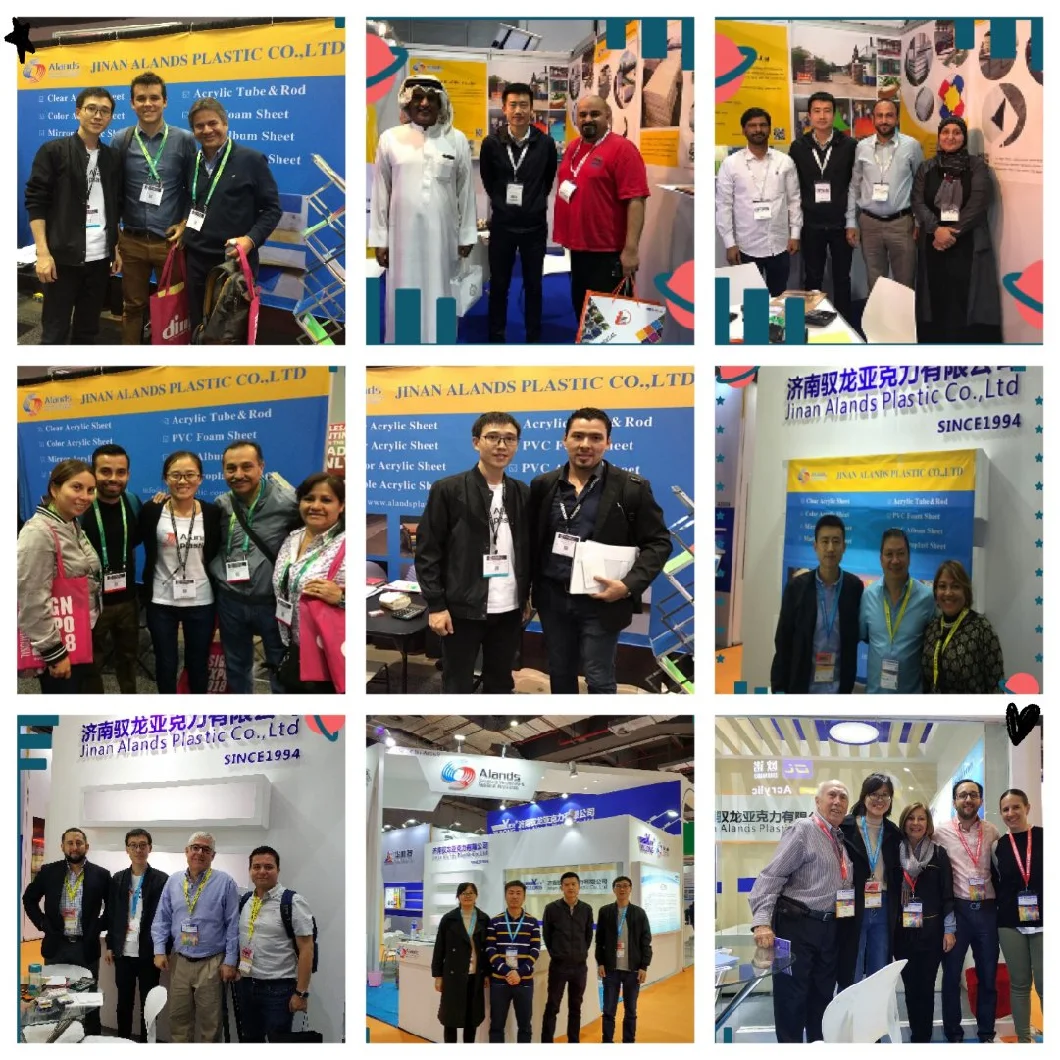 Customer visiting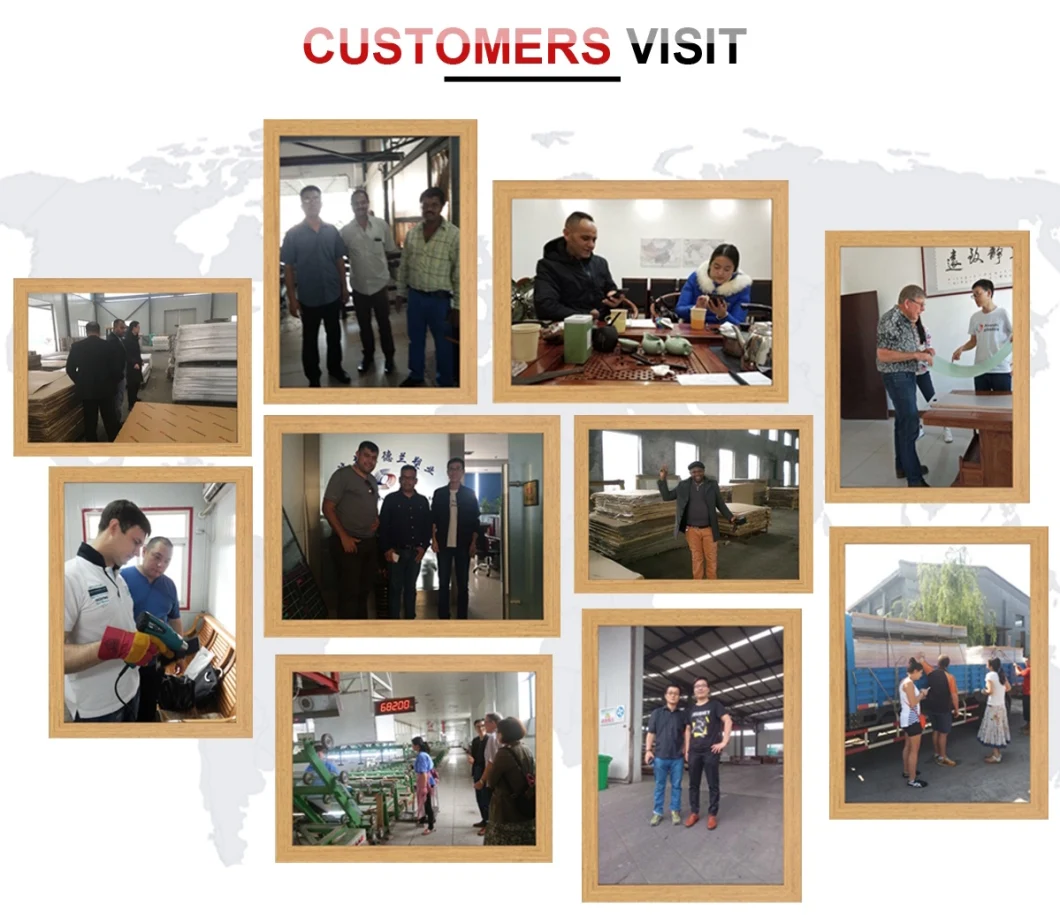 Contact us:
If you are interested,welcome to inquiry.