PE Double Walll Corrugated Pipe machine
PE Double Walll Corrugated Pipe machine
PE/HDPE/PVC double wall corrugated pipe extrusion line adopts extruding and forming process, it has the featuresof reliable quality and high efficiency.Compared with other plastic pipe wall structure ,double wall corrugated pipe has excellent wall structure design,its low weight reach the lower production cost and improve the market competitiveness.The pipe is widely used in various field instead of concrete pipe and iron pipes,because it has excellent features such as:easy connected and accessiories installed,and quality reliable.

Technical details for the double wall DWC corrugated pipe machine:
PVC HDPE Plastic Double wall corrugated dwc corrugated pipe extruder machine
| | | |
| --- | --- | --- |
| | | |
| | | |
| | | |
| | | |
| | | |
| | | |
| | | |
| Production capacity(kg/h) | | |
| | | |
| | | |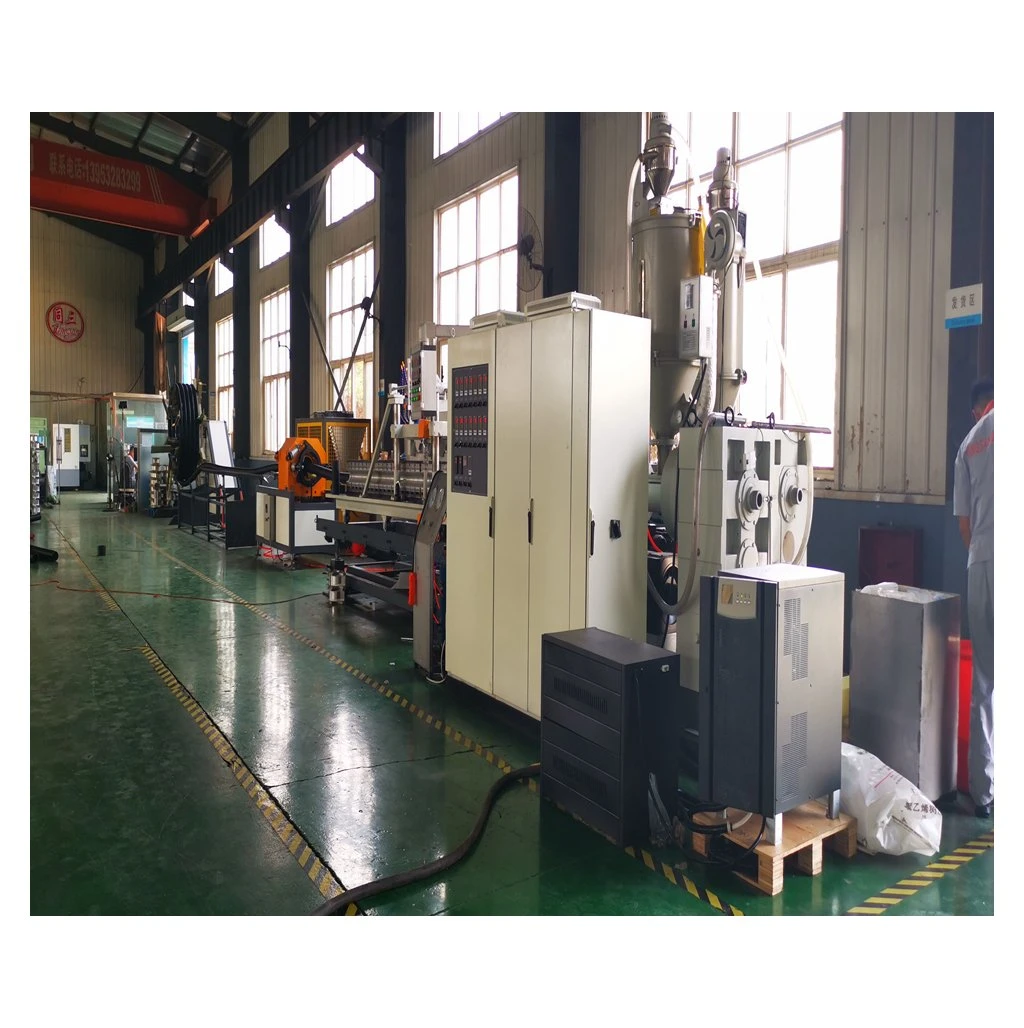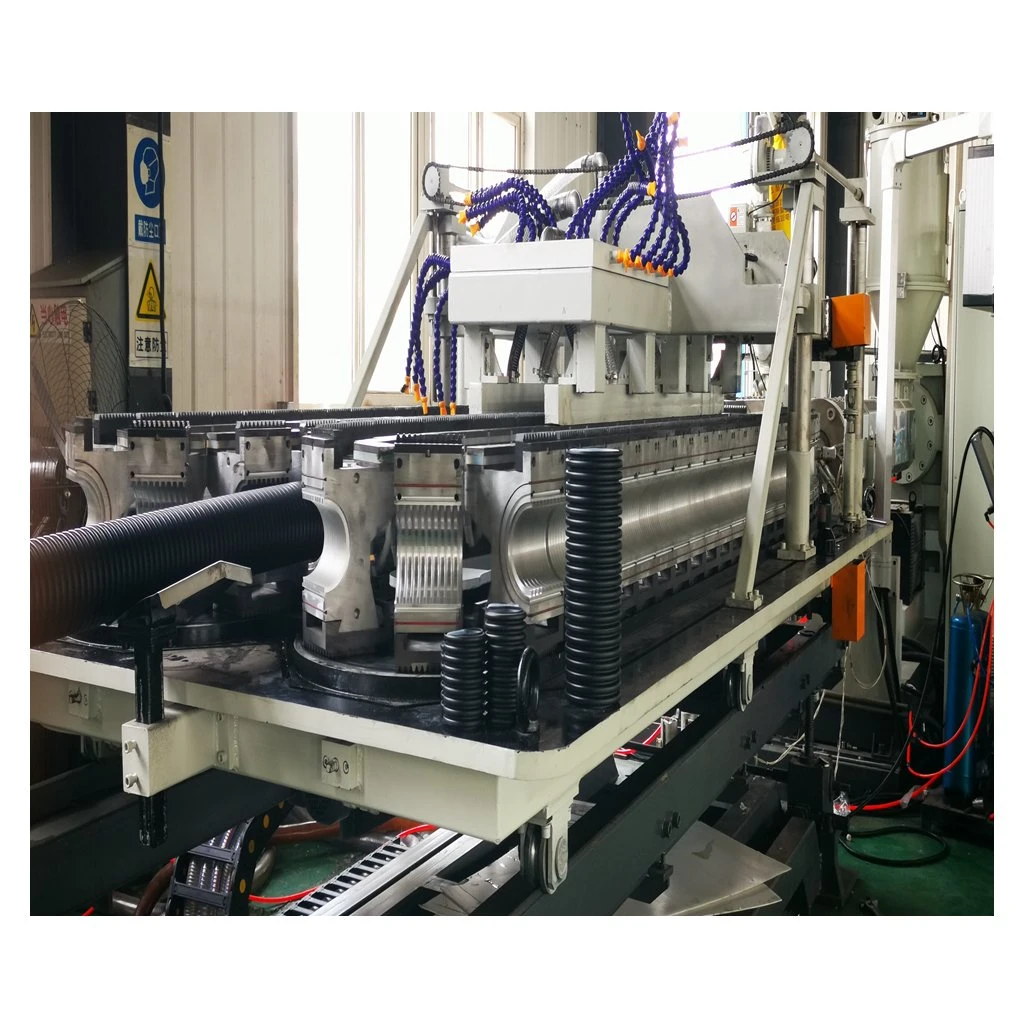 Advantage of our Plastic DWC double wall corrugated pipe machine
1. The main machine adopts special designed high efficiency screw which is specially used for polyolefin,it has the features of stable performance and high effiency.The machine has two independence extruders,which can realize both inside and outside layer with different material and colors.
2. Composite extrusion die head with specially helical structure to make the wall thickness unifom and stable production.
3. The forming machine has automatic power-off protection device.The forming machine an antomatically exit from the die head to avoid equipment failure in case of electrucity cut off suddenly.It also equipped with new type high transmitting ratio reducer, easy to operate and mainteance.
4. The corrugated forming system is in combination with water cooling and air cooling to sensure high production speed
continuously.Advanced programmable lubricating system minimizes the moulds wear so as to increase the life of service and ensure work smmothly with high precision to ensure the products quality stability.
5. Mould adopts specialy alumium alloy material and high precision die casting forming mould method,it has the advanages of high precision,high stremgth,good wearability and better heat dissipation performance.
6. Wave structure launched a comprehensive new optimization design to reach the best combination of high-rigidity and low weight.
Equipment list for the 50-250mm double wall DWC corrugated pipe machine:
PVC HDPE Plastic Double wall corrugated dwc corrugated pipe extruder machine
| | |
| --- | --- |
| | |
| | |
| | |
| | |
| | |
| | |
| | |
| Forming machine (water and vacuum synchronization) | |
| | |
| | |
Our company