The new high speed PE/PP double wall corrugated pipe machine
Everything we do just make our customers have more competitiveness.So we made targeted effort in terms of intelligence, power consumption and production speed.
Realize unattended in the process of pipe production.
Less power consumption depend on the Extruder and the Corrugator to achieve good matching.

Cycle water cooling in mould,special design Waterway joint and the same central hight of different sizes moulds make preduction Faster.
Contact me and I will give you more details of interest!




THE EXTRUDER
Optional innovative extruding system can reduce the electricity consumption at maximum. Good design with buffer function in feeding system can decrease work power of main driver motor maximum; extrusion system with large L/D(36) can have high efficient and stable products extruded.
Optimized design of extrusion die head can reduce risks of melting overflow and tension manpower on operations; Efficiently eliminate broken flows while extrusion line runs and have pipes extruded by low temperature and pressure. Good operational methods with above advantages can reduce any power consumption greatly.

Inner and out-layer side adjustment system of Extrusion die head is different from traditional system (firstly loosen, adjust and fasten, validating in duplicates); This new innovation can directly adjust with easy operation and avoid melting overflow, also expand life cycle of die head.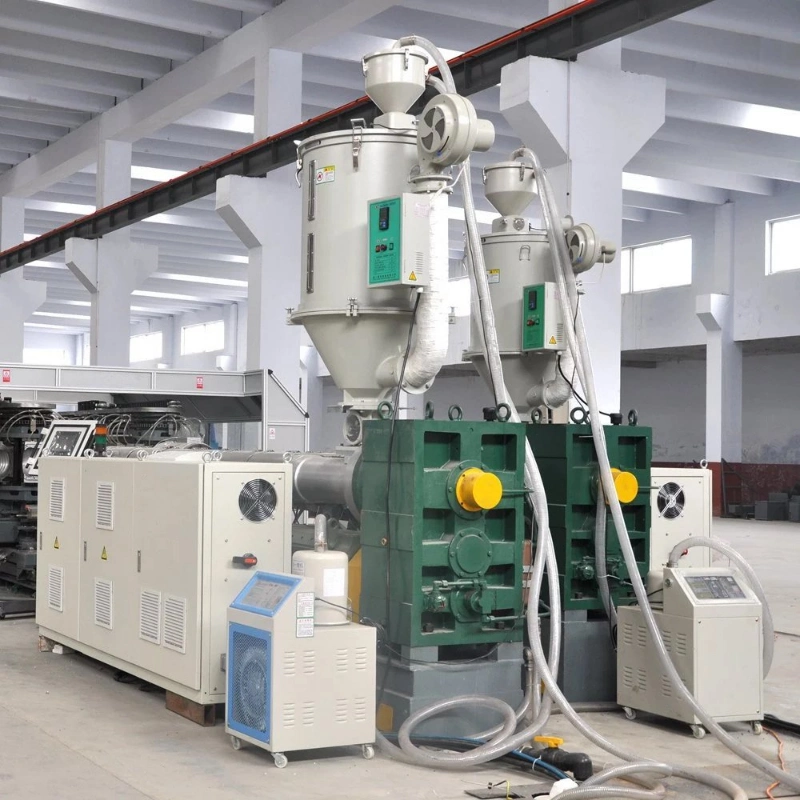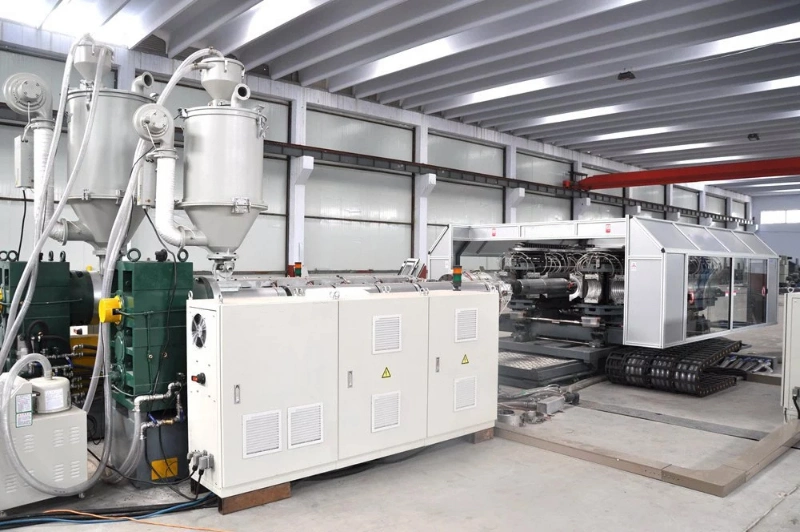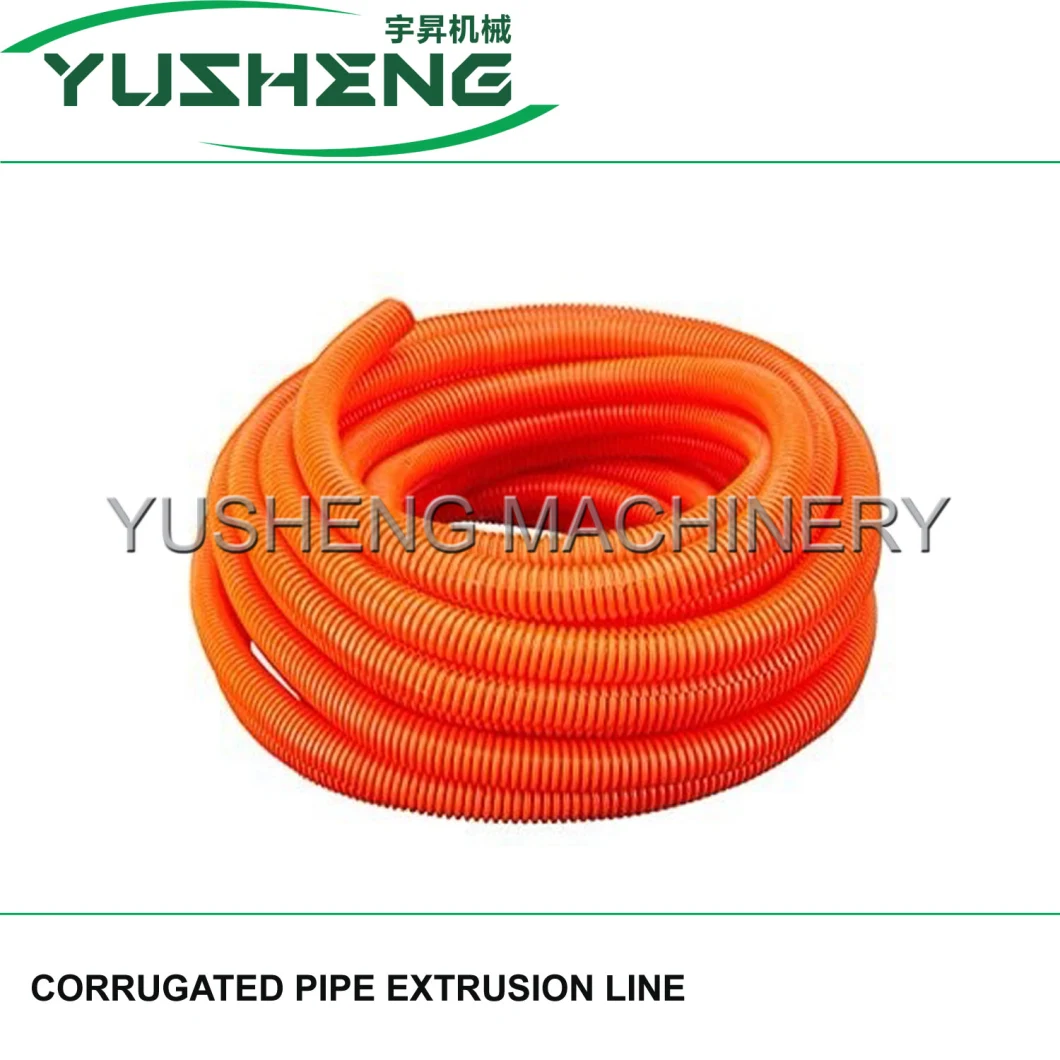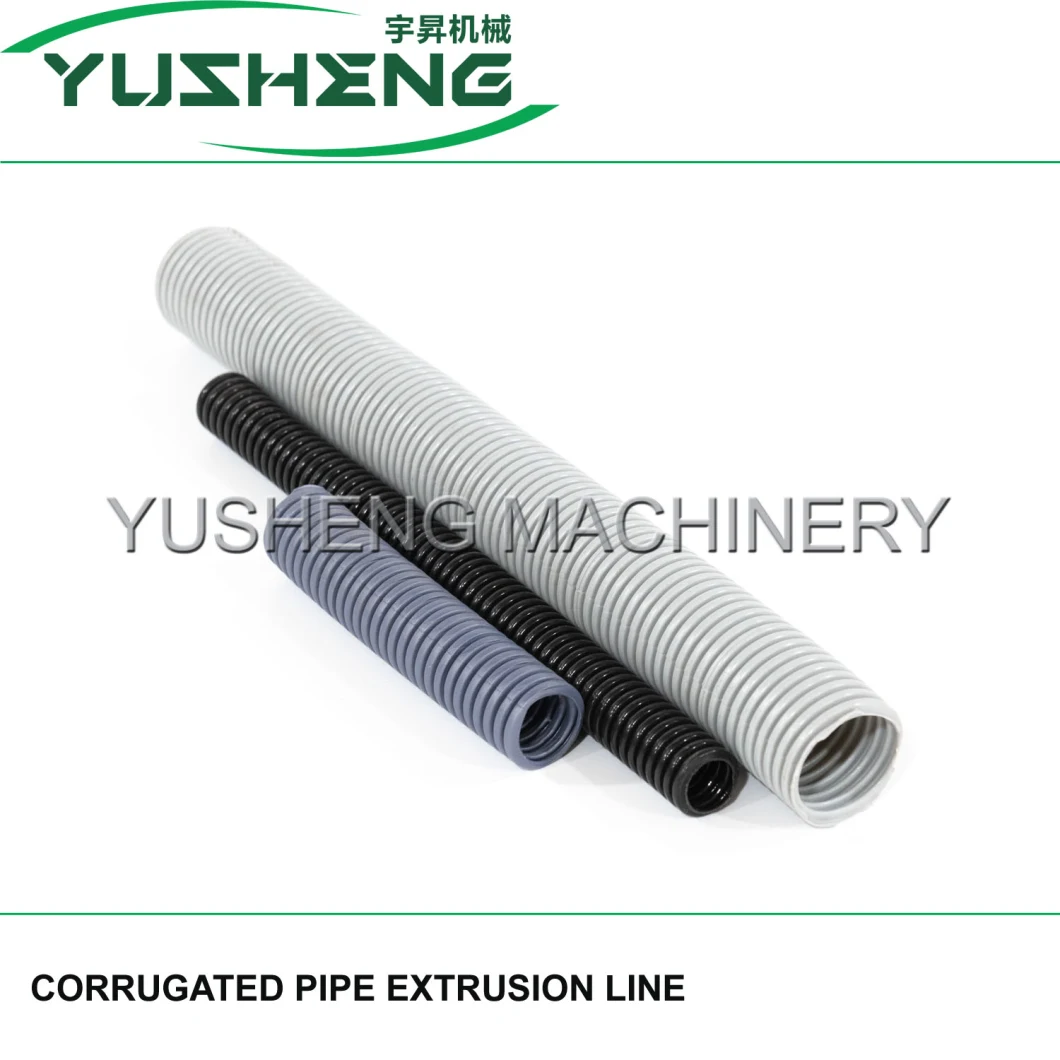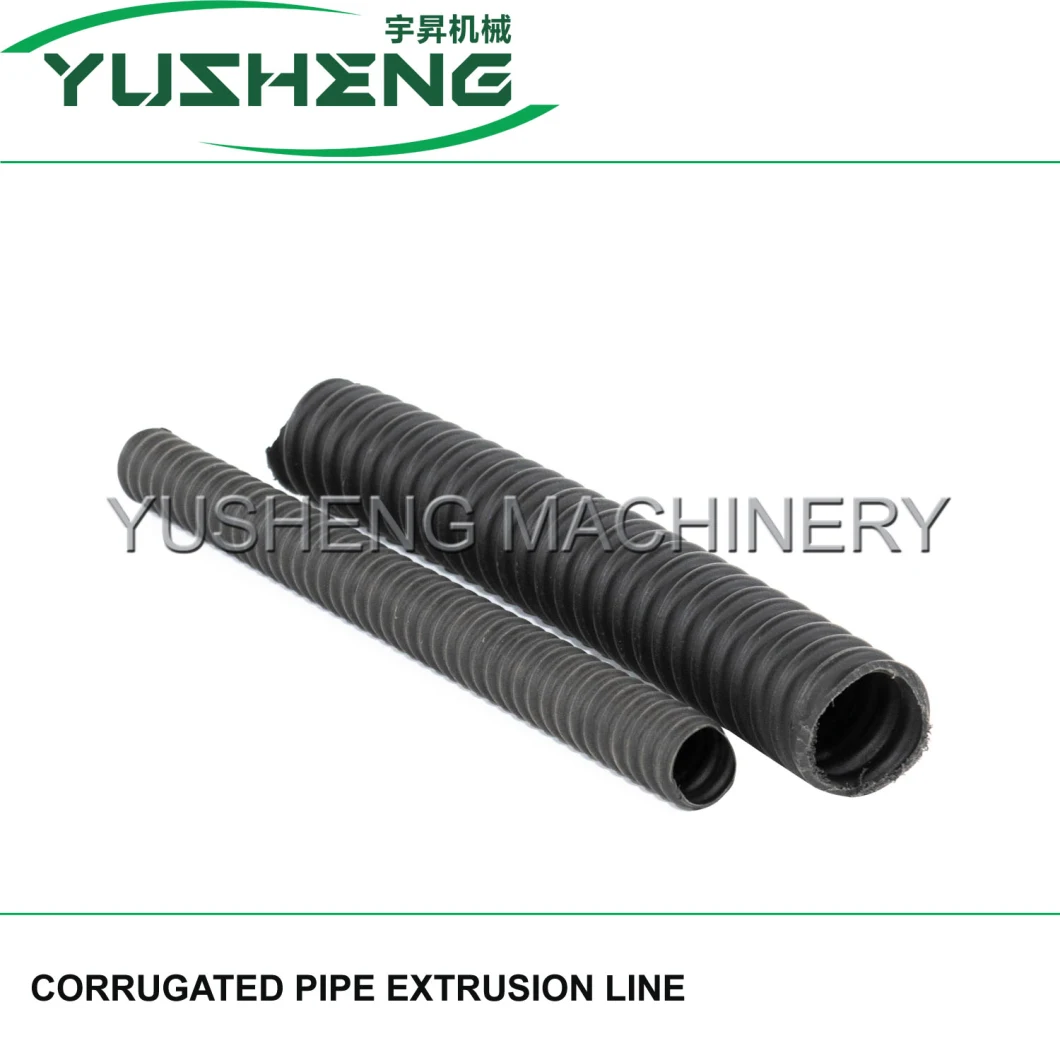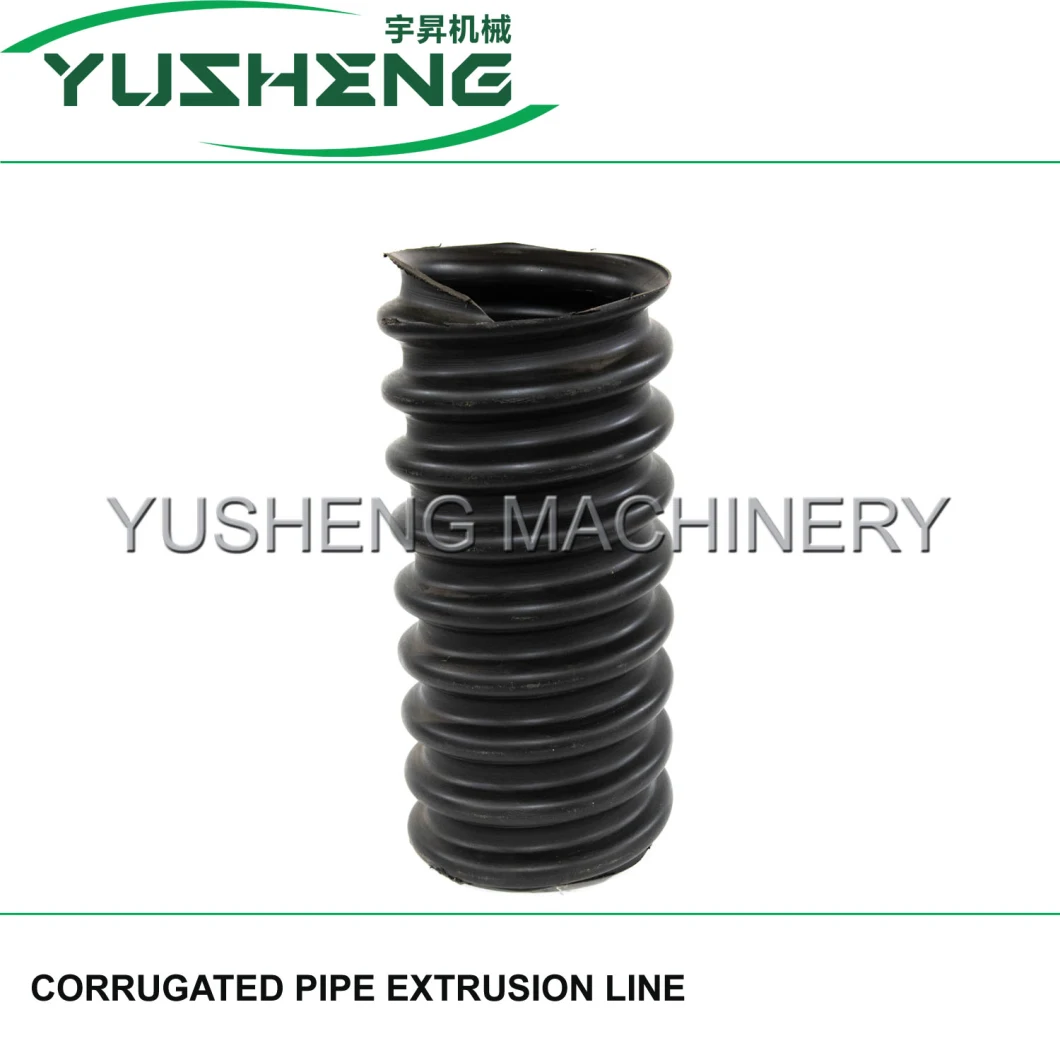 THE CORRUGATOR
Optimized design for running mechanism of mould blocks, it not only make the mould blocks running more smoothly with smaller resistance and sturdy usages.

Optimized design for mould blocks cooling water system can run in one direction with high speed running ratio, which completely avoid to damage corrugator severely caused by inverse running of mould blocks
Innovative clasp style plus sealing in one line with rapid assembly technology of mould blocks can realize easy and fast assembly of mould blcoks on their bearer plates by virtue of the all-new design of bearer plate structure and mould blocks structure. This can greatly ensure reliable sealing in cooling water channel and decrease the workload of changing mould block sizes greatly.

Quickly loosen or fasten components and rotary side plate for mould blocks, and not need to have connectors.

Same materials for innovative mould blocks by combination with cooling system, which have optimized maximum heat conductivity, good cooling efficiency, quick forming and high production rate.

Innovative design of harden treatment does not easily drop off and have long life cycle.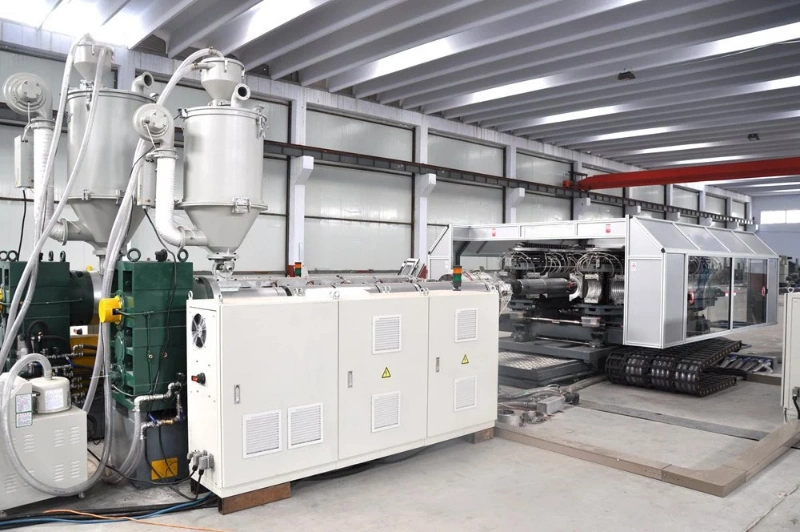 THE COOLING TANK
Use curtain structure, which is easy to close and open with flexible operation and maintenance.

Stainless frame in physical tank;

Water spraying cooling system, smooth pipe tunnel with reliable running performance.

Equipped with co-transfer hauling off devices, which can efficiently minimum resistance.

Blowing device with big power to make water on pipes dry.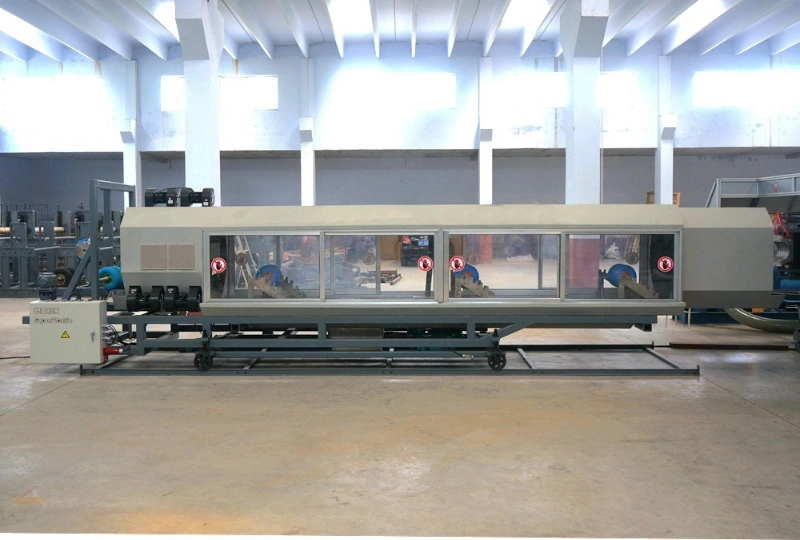 THE CUTTING MACHINE
Continuous cycle cutting, and start to cut by hydraulic push, validate cutting depth at end steps to ensure good surface.

Optimize inspection ability and simplify process with precision cutting.

Randomly cut by automatically and manually.

Dual hydraulic devices, individually control operation with long and shorte cutter; central layout of parts stalled in spiral plate without titling.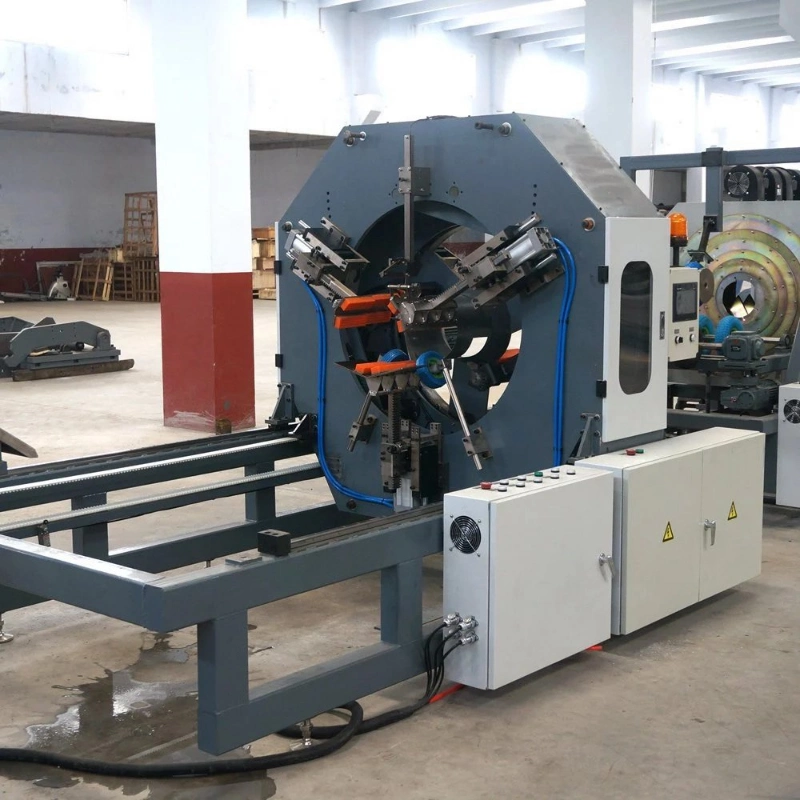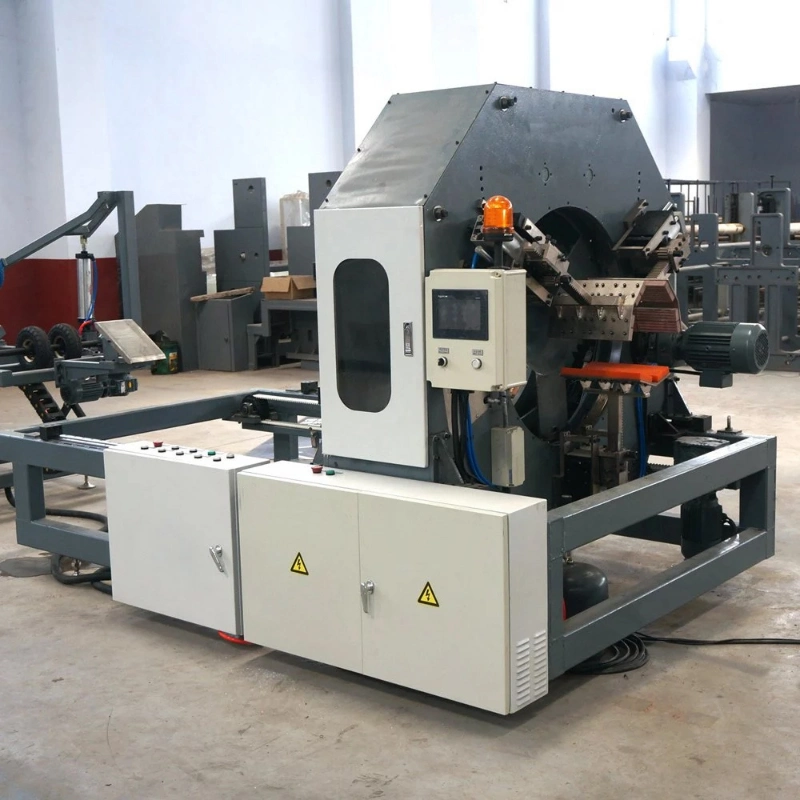 THE STACKER
Quick transfer pipe, separate scrapped materials and titling pipes easily.

Adjust height with electric power

Auxiliary transfer by upper fastens.

Finished pipes can temporarily stocked on stacker frames, or directly move it to truck.