abrasion resisting corrugated plastic pipe extruder machine
PVC/PP/PE/EVA Plastic Pipe Making Machine, Single Wall Corrugated Pipe Extruder


Description:
Single wall corrugated tube production line is used to produce small caliber single wall corrugated hose. The extrusion line is composed of an automatic feeding system, a single screw extruder, a die head, a forming machine and a cooling machine.
Application:
Single wall corrugated pipe is mainly used in golf courses, sports field, light load, flood drainage; interior cable casing; wire and cable threading pipe, a drainage pipe of a washing machine, vacuum cleaner, air conditioning ventilation pipe, sewer pipe; prestressed concrete
special-shaped pipe etc..
Working process:
Raw material → mixing→vacuum feeding → material dryness → single screw extruder → Forming mould → winding machine→finished product inspecting &packing
Advantages:
1. The optimum spiral structure-feeding throat highly improves the output of extruder;
2. Accurate temperature control system ensures materials melting performance;
3. Unique screw design achieves better plasticizing and high quality products;
4. Precisely designed gearbox with a high torsion guarantees stable running;
5. Advanced PLC operation system realizes synchronization and automation;
6. Adopt automatic water or air cooling mode;
7. Low energy consumption, excellent performance, and easy maintenance.
Technical Parameter
:
Type
Model
Table Power(KW)
Moulds Drive
Cooling
Quantity
Moulds Length
Speed M/Min
Extruder
Total Power
High Speed
BH-20-3
2.2
Gear
Water
64
3
10-20
SJ50 SJ65
25
BH-50-3
4
Gear
Water
64
4
10-15
SJ65
30
BH-50-4
4
Gear
Water
72
4
10-25
SJ65 SJ75
30-50
Vacuum Form
ZK-50-3
4
Gear
Air cool
64
3
6-10
SJ50
30
Normal Speed
20-2
1.5
Gear
Air
42
2
8-10
SJ45
15
35-2
2.2
Gear
Air
42
2
7-10
SJ45 SJ60
20
35-3
2.2
Gear
Air
64
3
7-10
SJ50 SJ65
30
35-4
4
Gear
Air
72
4
7-10
SJ65
30
55-3
4
Gear
Air+Water
64
3
5-9
SJ65
35
55-4
5.5
Gear
Air+Water
72
4
5-9
SJ65
36
80-3
5.5
Gear
Air+Water
64
3
4-7
SJ75
50
Photos: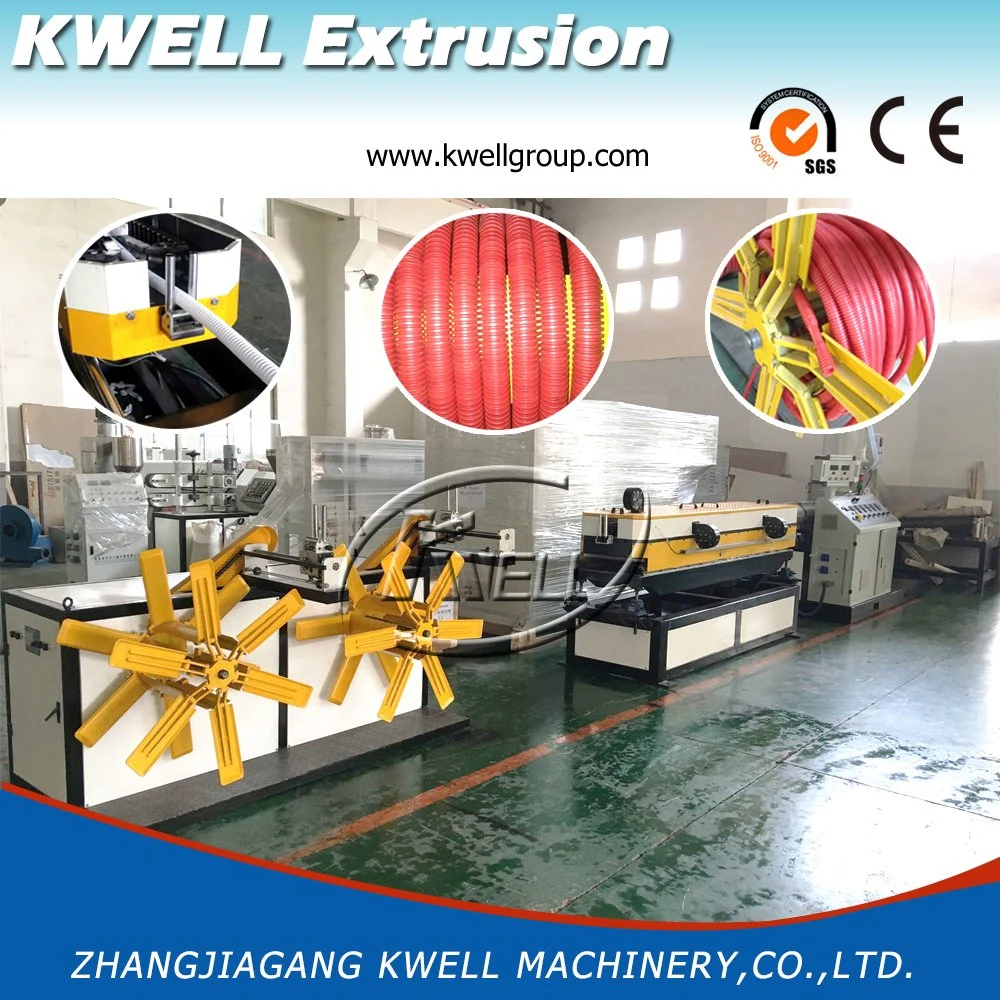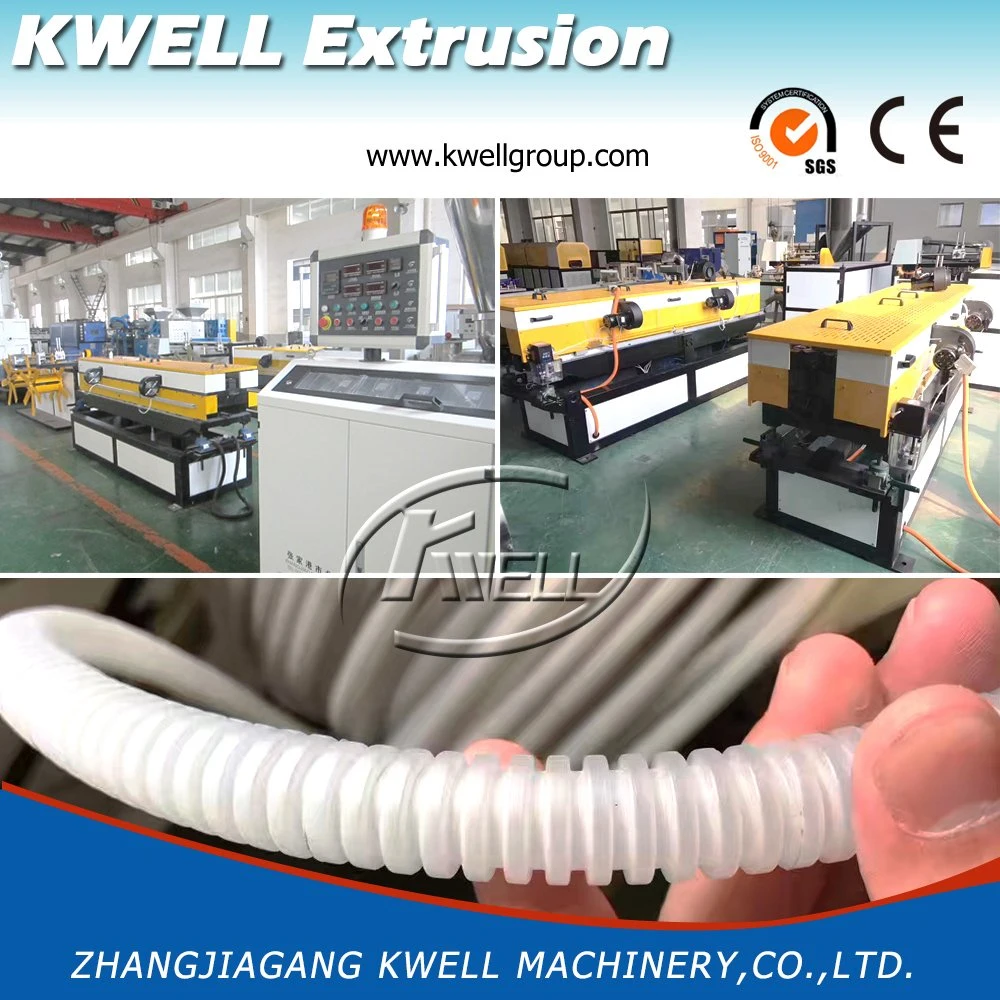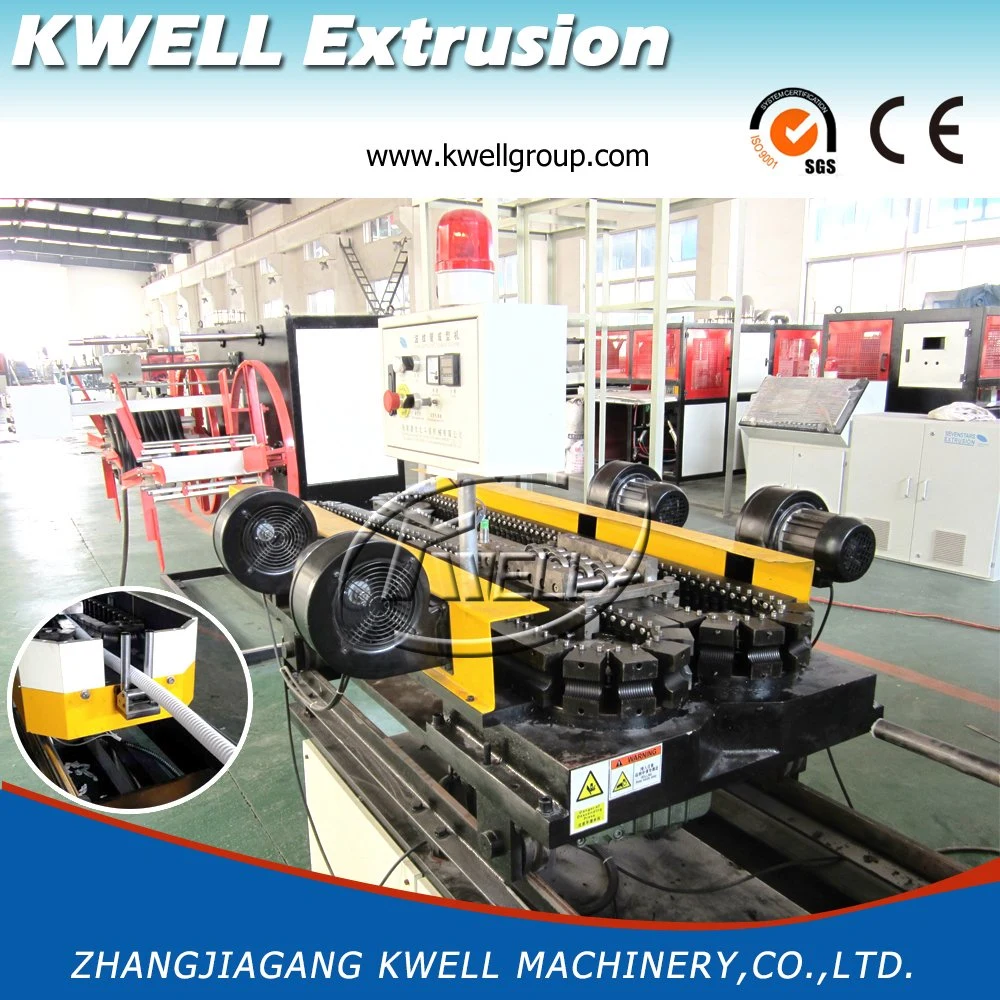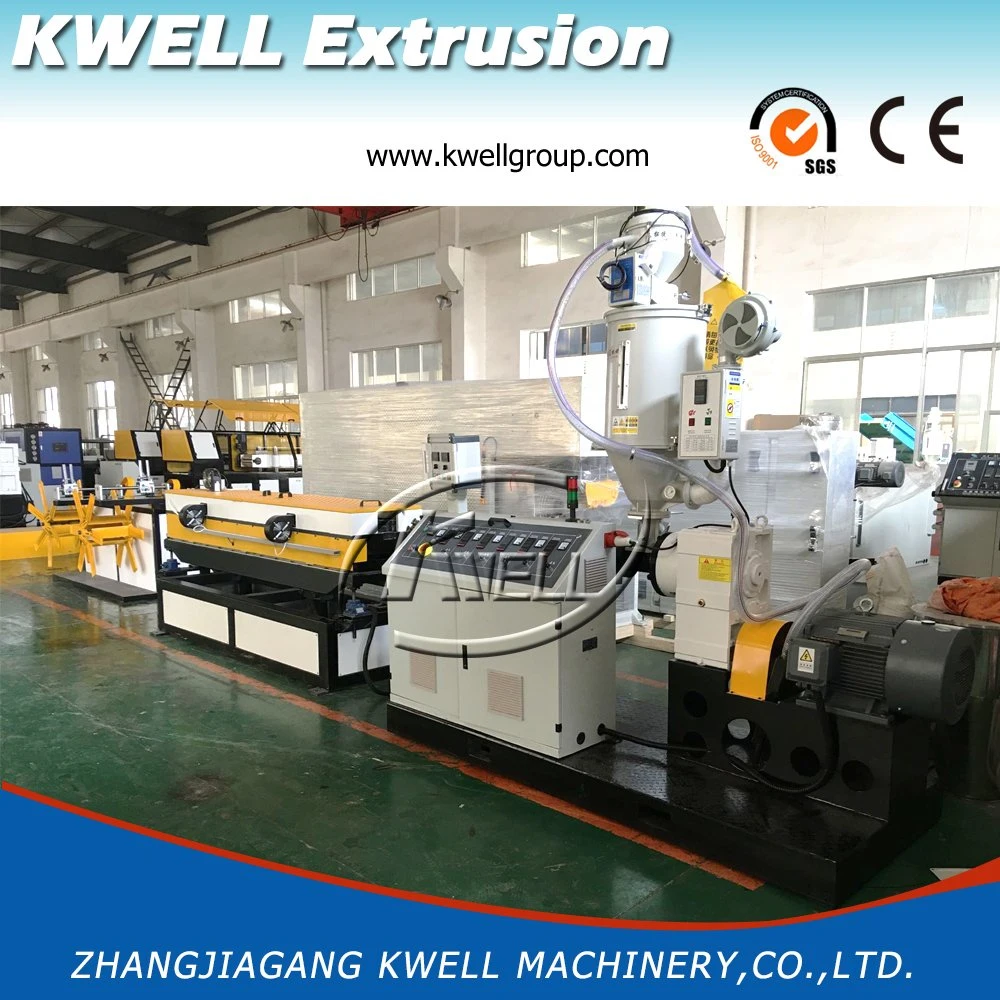 Photos of package: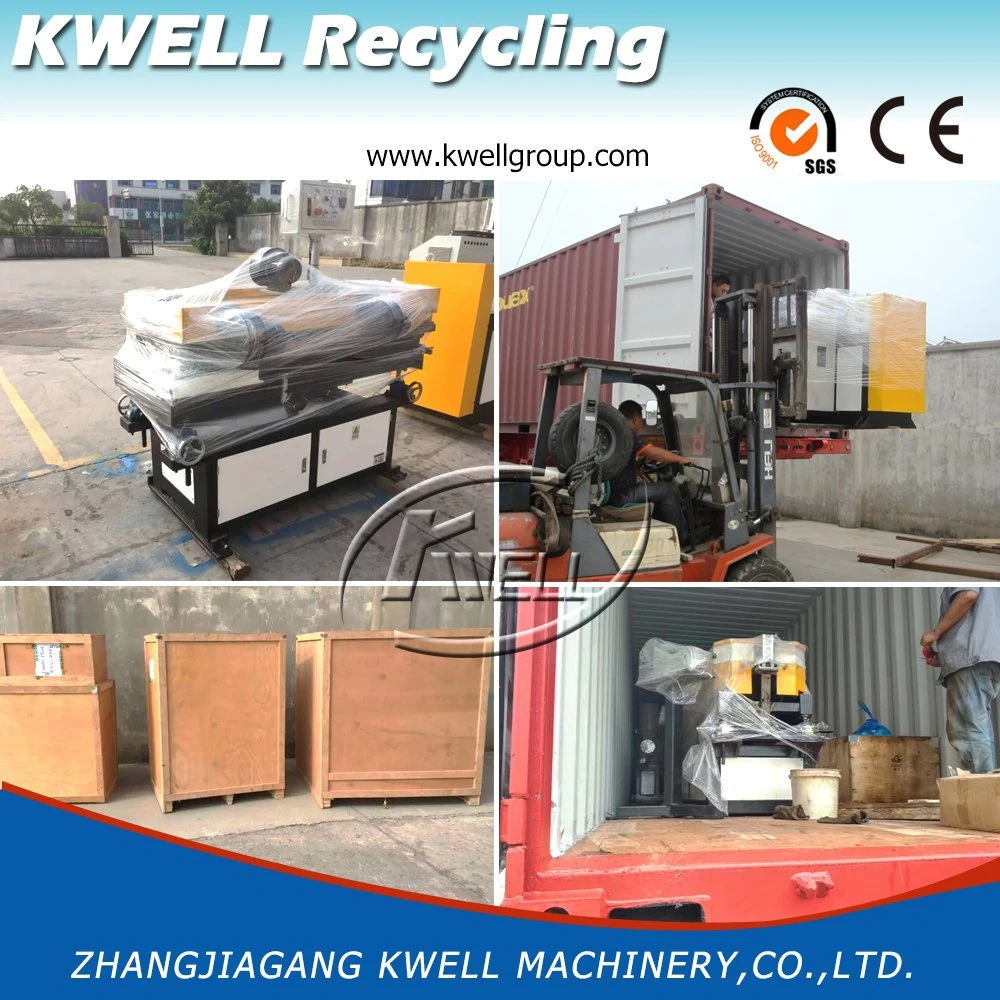 Photos of factory: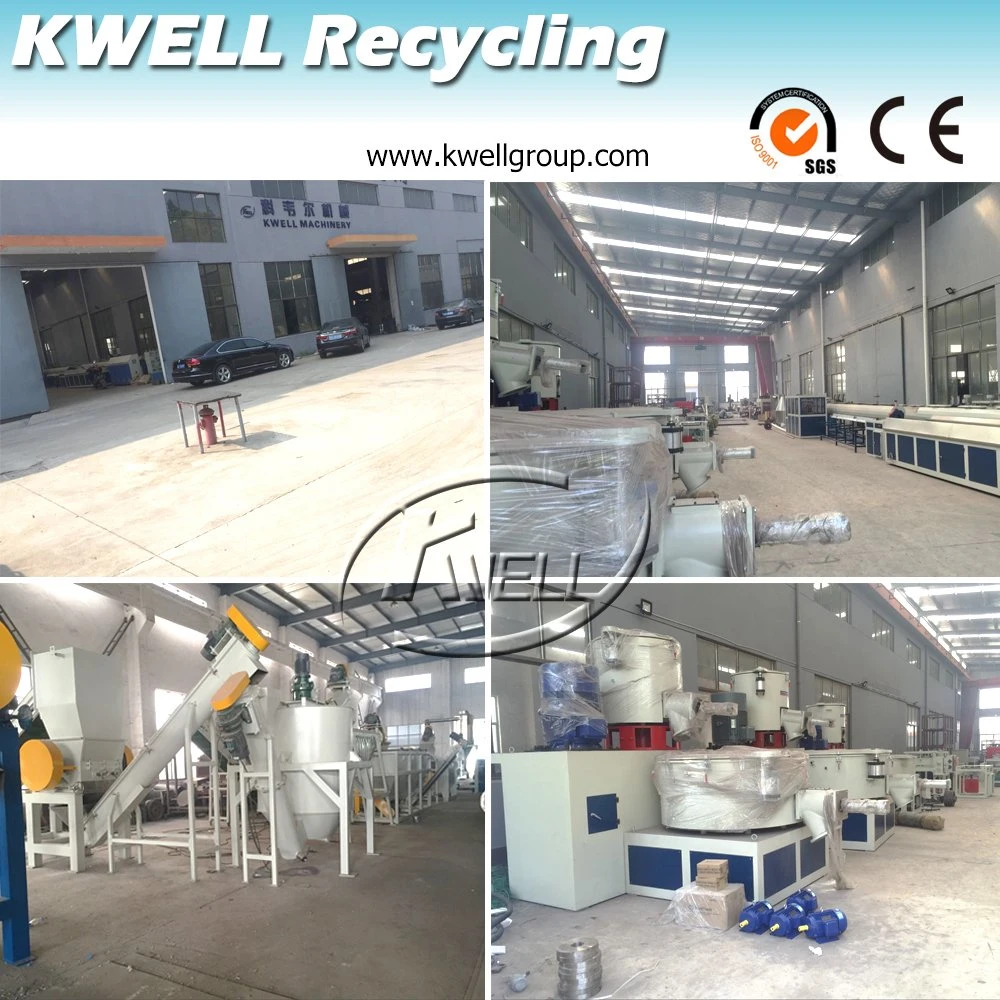 Spare Parts
Customer's requirement is our first priority. We could provide you reliable, fast and professional service through telephone, network and on-site at any time. Normally, we send our customer one set of spare parts together with the machines when we deliver the
product

.
During the warranty, we provide new parts free of charge for you to replace, exclude the parts broken that caused by improper operation.
In our spare parts department, you will get professional technical advice, as well as the relevant information regarding all products and services.
Top Quality:
KWELL is a prestigious plastic recycling machinery manufacturer in China. Our customers have been enjoying a variety of advantages in particular in terms of the dedicated screw designed by our R&D team including good mixing, good dispersion, high productivity, and so on.
Implied Qarranty:
KWELL Machinery guarantees all new products and parts to the first owner-operator to be free from defects in material and workmanship for a period of 18 months from B/L date, under normal use and service.
After-sales service:
1.Send engineers to install, test the machines and offer technology guidance and worker training at customers' factory.

2.Offer 18 months free maintenance and life long service. After the warranty period, spare parts will be provided at basic cost.

3.Build customers database. All machines are traceable.

4.Visit customers and make quality trace periodically and take customers' feedback into account during routine practices.

5.Speed up service and spare parts supply.
Welcome your inquiry for details!